ALL OF OUR PRODUCTS ARE HANDMADE IN SYDNEY!
About NooK Nest
Elevate, frame, support… with the NooK Nest
The world's first Play Sofa Frame, the Nest adds even more versatility and wow factor to your NooK Play Sofa.
With clean lines and a truly modular design, the Nest slots together in less than five minutes with no tools – or tears – required. Precision designed to create the perfect frame for your NooK, the Nest takes the NooK to a whole new level.
Why choose the Nest?
The Nest adds a whole new dimension to the NooK. It's the chassis of a racing car, the base of a spaceship or the same comfy NooK on which to curl up and read a book.
The Nest takes the NooK seating height to a grown-up friendly 40cm. Plus, the sides hold the Triangle Back Cushions and Rectangular Bolsters in place, no matter how much you lean back. And at the end of the day, it's the perfect spot to store your NooK so everything looks neat and tidy, just how you like it.
Use your Nest as a single NooK, set it up as separate Arm Chairs or use multiple Nests to create a configuration that suits your NooK collection. Made from sustainable FSC certified 18mm Birch Ply, it's the same quality you expect from our Australian made, Australian owned brand.

Raw Birch
Questions from our community
This is an original and wonderful piece of children's furniture, with endless possibilities for play and imagination. It's the ultimate cubby! The playful design looks like fun, and the customer reviews point to the high-quality of My NooK. The product is simple and intuitive, well-made and showcases a great colour palette. It's a brilliant product for kids and parents alike. Well done.

GOOD DESIGN AWARDS JURY, AUSTRALIA
The kids love using the NooK to create their own worlds of play.....taking risks and pushing boundaries is so essential in childhood development and the NooK is a fantastic way to encourage this process.
DAISY TURNBULL, NSW
Best purchase ever! We love our nook. I was a bit hesitant due to the price but it is hands down the best baby/kid product we have ever bought. Both my children(7&1) love it. It's also handy when cousins or friends come over as we can split it into several chairs. The poster that comes with it is up on the wall in our playroom and it has provided lots of inspiration!
CASSANDRA, NSW
We have had our NooK for 11 days now! It has been used every single day by my daughter, the family daycare children and even us adults! We've made Cubby Houses, Beds, Throne fit for a Queen, a Car, a Digger (dad works on them), a Game area and soooo much more. This has encouraged us to get down on the 'ground' to play with the kids! Plus also makes a comfy area to lay and watch movies!
PHOEBE, QLD
What an amazing investment for anyone with young children! My 14 month old is obsessed with it!
KELLY, NSW
Nooks are sensory heaven - We ordered 2 x Nooks for our son who has ASD and multiple other diagnoses, and is very sensory driven. He really loves them! They are tactile, versatile and he can build them into whatever shapes or ways he wants to lie or hang out on every day! They've really made a difference to our lives, and his!
KOBI, NSW
Worth every penny!! Having the Nook has saved my sanity! My son can now use his wild imagination to create all kinds of fortresses with the Nook instead of our family couch haha. It's very comfortable for not only kids but adults too. And the quality is amazing, a simple spot clean gets those dirty little marks off.
RIA
Super fun for all the wildlings! I have 4 kids under 6 and they all love playing on, around and under our my nook pieces. To be honest, we really could get rid of the rest of the toys in the playroom and just have this on most days! Very sturdy construction that handles the most enthusiastic play. I would highly recommend this :)
SARAH, VIC


Why choose Nook
Australian Made and Owned!
Commercial grade fabrics

We use only the best fabrics that will stand the test of time!

Machine washable and easy to clean

Because accidents happen!

Durable construction

Built to last with double stitched seams and high-quality YKK zips.

GECA certified foam

Our foam is made in Australia to strict environmental standards.

Modular versatility

10 pieces with endless possibilities for playing, building and relaxing.

Zip-Together-Zip-Apart design

Our unique design provides added stability and versatility for builds.
Customer Reviews
Customer Reviews
Write a Review
Ask a Question
06/10/2023
Love it
So easy to put together, stays together well. Didn't order it with my original purchase but so glad we have it now!
Lauren C.

Australia
28/09/2023
Great product but misleading colour description
I've heard great things about this product and my two boys love it! However, I was surprised and disappointed by the colour of the nest. Based on the colour description of 'graphite' and pictures on the Nook website, I expected the nest to be dark grey. The nest we received is blue. It therefore doesn't match our furniture, flooring, window coverings etc. Nook offered that we return the nest (at our expense) but we were unfortunately unable to do so because we didn't keep all of the original packaging.
Anonymous

Australia
We were so sorry that you were unhappy with the colour of your Nest, as mentioned, the material supplier lists this colour as "Charcoal" and have confirmed it does not have any blue tone. We have never received this colour feedback previously but appreciate that everyone sees colour differently! As discussed, we were very happy to receive this back for exchange to a different colour, however it does need to be packed in the original packaging to avoid damage as this item is very heavy.
05/09/2023
Exceeded expectations
Amazing quality, colour was spot on from the website (I didn't get a fabric swatch, just went with what I saw on screen and hoped for the best). Speedy arrival, and our girls have been building and playing non stop since we received it. We will for sure be building up our set with extensions for the next few Christmases to come!
Angelika F.

Australia
17/08/2023
Love it - one star off for cost
We really love the Nest, perfect for our needs. Gives it a good height for adults to sit on and looks neat. However, considering you basically get a few relatively unfinished thin pieces of wood, I think the cost is quite hefty.
Anonymous

Australia
07/08/2023
Exactly what we needed
My partner and I don't even have children but wanted a couch that lets us have movie nights in the living room, or generally just recline and relax. Nook has been perfect for that, the seats blend seamlessly into our living room, you wouldn't even know technically it's for kids. Love it.
Anonymous

Australia
17/05/2023
Nest review
Love it just wish was slightly sturdier - would still definitely buy again!
Anonymous

Australia
27/04/2023
Amazing Quality & Great Customer Service
Items arrived quickly and were well-packed with instructions. My autistic daughter is a builder and I'm happy to report she no longer does it with our furniture and loves that she has her own pieces to do this with. 5* review from her as she loves the feel, and it doesn't slip. I would give it a 5* for quality and appearance, but it is pricey and building the collection will take time. Therefore my 4 * review.
Nina D.

Australia
15/03/2023
Bought for a second lounge
The nest was easy to put together and feels sturdy! I like that you can make it two individual chairs or one lounge. I am however disappointed in the way they join together, I think that design could be improved as the two parts struggle to stay parallel to eachother. The kids love using it as a stage!!
Eliza F.

Australia
Hi Eliza - so happy we could help resolve your issue with assembly and resolve this problem!
08/03/2023
Timeless and fun for the kids
customer service was incredible, we are located in WA and it was delivered within 2 weeks of ordering, the quality of the nook nest and the nook itself is amazing as well as entertaining the kids without compromising the aesthetic of our new beautiful home - thank you
Anonymous

Australia
06/03/2023
Adventure Unleashed
What a great idea. My girls have not stopped playing and creating new stories and adventures. Their imagination has gone to the next level.
Anonymous

Australia
24/01/2023
Perfect for the playroom
A beautiful, well made couch that the kids love! The customer service was fantastic, well done NooK team!
Anonymous

Australia
16/01/2023
Fantastic addition
The nest helped us turning the playroom into a room that is also comfy for adults to sit in when being a part of play. The nest is beautifully made, and super easy to put together. It allows for sturdier builds and a wonderful place to relax. My son particularly loves creating rockets with it, and race cars, and campgrounds, and....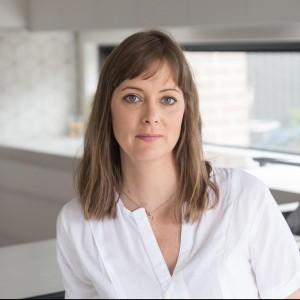 L
Lisa

Australia
15/01/2023
Anonymous

Australia
14/01/2023
Love it!
Almost can't fault it! Sturdy, stylish, versatile. The only reason is that when it came to us, it was covered in chip dust so we had to give it a good clean before putting the cushions on and even then some tiny little chips have found their way into the fabric. Other than that, we are happy!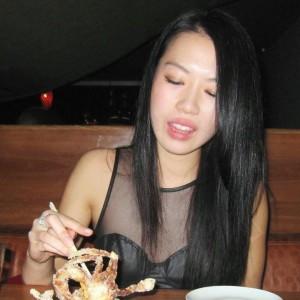 HD
Hester D.

Australia
02/01/2023
So happy!
Great quality and very ingenious how it is put together, but still so easy to put together too. Helps the nook couch stay together when they're not building and while they're building too and makes it the right height for adults to sit on and get up from comfortably. Very glad we bought it too.
Amanda B.

Australia
28/12/2022
Fantastic!
It's been the best Christmas present ever! Kids have had endless fun (forts, cars, cubbies, obstacle courses…). Love the open ended play and hours of endless fun we're having!
Lena B.

Australia