ALL OF OUR PRODUCTS ARE HANDMADE IN SYDNEY!








































































































Den
Every NooK purchased will provide one week of School Lunches for a disadvantaged child in Australia through

About Den
Create your very own little bear cave... with the NooK Den!
Get extra creative by adding the Den to your builds! Made with NooK Base cushion foam for ultimate comfort the Den has our famous Zip-Together, Zip Apart functionality to maximise its versatility! Use the Den separately, joined together or join with your NooK Play Sofa for even more build and play options!
Create wonderful structures using tunnels and doors, a canoe or a racing car.. or even just a super comfy seat! When you're finished with play for the day, the Den stores away beautifully under your NooK for a bit of extra seating height!
The Den comes with two Zip-Together, Zip Apart cushions with doorways in the same foam as your NooK Play Sofa base cushions. These can be used separately, zipped together or zipped with your NooK base cushions for ultimate versatility!

Ningaloo Reef - Ultra Weave Light Teal
Questions from our community
Our Fabrics
All the answers your need to choose which fabric is right for you!
Get Building
Promote independent, imaginative play or build as a family! Nooks also help to develop key learning and gross motor skills.
This is an original and wonderful piece of children's furniture, with endless possibilities for play and imagination. It's the ultimate cubby! The playful design looks like fun, and the customer reviews point to the high-quality of My NooK. The product is simple and intuitive, well-made and showcases a great colour palette. It's a brilliant product for kids and parents alike. Well done.

GOOD DESIGN AWARDS JURY, AUSTRALIA
The kids love using the NooK to create their own worlds of play.....taking risks and pushing boundaries is so essential in childhood development and the NooK is a fantastic way to encourage this process.
DAISY TURNBULL, NSW
Best purchase ever! We love our nook. I was a bit hesitant due to the price but it is hands down the best baby/kid product we have ever bought. Both my children(7&1) love it. It's also handy when cousins or friends come over as we can split it into several chairs. The poster that comes with it is up on the wall in our playroom and it has provided lots of inspiration!
CASSANDRA, NSW
We have had our NooK for 11 days now! It has been used every single day by my daughter, the family daycare children and even us adults! We've made Cubby Houses, Beds, Throne fit for a Queen, a Car, a Digger (dad works on them), a Game area and soooo much more. This has encouraged us to get down on the 'ground' to play with the kids! Plus also makes a comfy area to lay and watch movies!
PHOEBE, QLD
What an amazing investment for anyone with young children! My 14 month old is obsessed with it!
KELLY, NSW
Nooks are sensory heaven - We ordered 2 x Nooks for our son who has ASD and multiple other diagnoses, and is very sensory driven. He really loves them! They are tactile, versatile and he can build them into whatever shapes or ways he wants to lie or hang out on every day! They've really made a difference to our lives, and his!
KOBI, NSW
Worth every penny!! Having the Nook has saved my sanity! My son can now use his wild imagination to create all kinds of fortresses with the Nook instead of our family couch haha. It's very comfortable for not only kids but adults too. And the quality is amazing, a simple spot clean gets those dirty little marks off.
RIA
Super fun for all the wildlings! I have 4 kids under 6 and they all love playing on, around and under our my nook pieces. To be honest, we really could get rid of the rest of the toys in the playroom and just have this on most days! Very sturdy construction that handles the most enthusiastic play. I would highly recommend this :)
SARAH, VIC


Why Choose NooK
Australian Made and Owned!
Commercial grade fabrics

We use only the best fabrics that will stand the test of time!

Machine washable and easy to clean

Because accidents happen!

Durable construction

Built to last with double stitched seams and high-quality YKK zips.

GECA certified foam

Our foam is made in Australia to strict environmental standards.

Modular versatility

10 pieces with endless possibilities for playing, building and relaxing.

Zip-Together-Zip-Apart design

Our unique design provides added stability and versatility for builds.
Customer Reviews
Customer Reviews
Write a Review
Ask a Question
11/11/2023
Absolutely Incredible
⭐️ ⭐️⭐️⭐️⭐️ Absolutely impressed with our recent order! MyNook did a special offer in their NooK Club offering for people with the original fabrics (from when they first opened) to get extras to match their NooKs. I jumped on the offer as I have an original fabric NooK I purchased on 11th October in an original fabric Victor Harbour - the Wedgetails and The Den (told 4-6 weeks to produce) to match our NooK. They arrived on Thursday (9th November) Super fast production and delivery!! Incredible quality and absolutely loved by my 7yo and cannot wait for my youngest (5mo) to get creative with it as well. Super excited to have a full matching NooK set!! We also love our Lilypad Jr, it's so comfy to lounge on and a great crash pad! Thank you ☺️
Phoebe T.

Australia
23/08/2023
Cubby building is now next level!
Just when you think your cubby building cant get any better - Welcome the Den! these have taken our cubby/fort adventures to a whole new level and whats the best part, is they make building so much easier for the children, that they can do it themselves! Hello building confidence and all the cognitive skills and development they engage while doing so. AMAZING!
Angie H.

Australia
16/08/2023
Such a versatile piece
We love love love the new pieces. It's the ultimate entrance for any cubby and also so comfy as a backrest on top of the nook itself.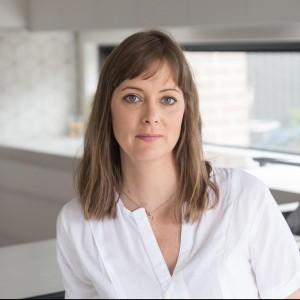 LL
Lisa L.

Australia
09/08/2023
A great addition
We have been loving this new addition! The arches make the best doors to any build, laying down flat they make for a cosy seat, standing on their own the kids love making obstacles and running/diving through them, the possibilities are endless.
Jackie M.

Australia
07/07/2023
Happy grandchildren
From purchasing , delivery to assembly effortless. My grandchildren absolutely love their nook. This year I am ordering more pieces to extend my grandkids imagination…. it is limitless. My thanks to the Nook team From one very happy grandma
Sharon M.

Australia