ALL OF OUR PRODUCTS ARE HANDMADE IN SYDNEY!
























































Lily Pad
Every NooK purchased will provide one week of School Lunches for a disadvantaged child in Australia through

About Lily Pad
Lounge, jump, land… with the NooK Lily Pad
Soft as a cloud and so much fun, the Lily Pad is the comfy, fluffy, snuggly addition you need in your NooK Play Sofa collection.
Looking for somewhere to curl up and read a book or a crash pad for the Ultimate Obstacle Course, the Lily Pad takes the concept of a bean bag to a whole new level. Filled with high-quality, Australian made crumbed foam, the Lily Pad is a landing pad, floor cushion and the comfiest seat in the house!
Ningaloo Reef - Ultra Weave Light Teal
Questions from our community
Our Fabrics
All the answers your need to choose which fabric is right for you!
Get Building
Promote independent, imaginative play or build as a family! Nooks also help to develop key learning and gross motor skills.
This is an original and wonderful piece of children's furniture, with endless possibilities for play and imagination. It's the ultimate cubby! The playful design looks like fun, and the customer reviews point to the high-quality of My NooK. The product is simple and intuitive, well-made and showcases a great colour palette. It's a brilliant product for kids and parents alike. Well done.

GOOD DESIGN AWARDS JURY, AUSTRALIA
The kids love using the NooK to create their own worlds of play.....taking risks and pushing boundaries is so essential in childhood development and the NooK is a fantastic way to encourage this process.
DAISY TURNBULL, NSW
Best purchase ever! We love our nook. I was a bit hesitant due to the price but it is hands down the best baby/kid product we have ever bought. Both my children(7&1) love it. It's also handy when cousins or friends come over as we can split it into several chairs. The poster that comes with it is up on the wall in our playroom and it has provided lots of inspiration!
CASSANDRA, NSW
We have had our NooK for 11 days now! It has been used every single day by my daughter, the family daycare children and even us adults! We've made Cubby Houses, Beds, Throne fit for a Queen, a Car, a Digger (dad works on them), a Game area and soooo much more. This has encouraged us to get down on the 'ground' to play with the kids! Plus also makes a comfy area to lay and watch movies!
PHOEBE, QLD
What an amazing investment for anyone with young children! My 14 month old is obsessed with it!
KELLY, NSW
Nooks are sensory heaven - We ordered 2 x Nooks for our son who has ASD and multiple other diagnoses, and is very sensory driven. He really loves them! They are tactile, versatile and he can build them into whatever shapes or ways he wants to lie or hang out on every day! They've really made a difference to our lives, and his!
KOBI, NSW
Worth every penny!! Having the Nook has saved my sanity! My son can now use his wild imagination to create all kinds of fortresses with the Nook instead of our family couch haha. It's very comfortable for not only kids but adults too. And the quality is amazing, a simple spot clean gets those dirty little marks off.
RIA
Super fun for all the wildlings! I have 4 kids under 6 and they all love playing on, around and under our my nook pieces. To be honest, we really could get rid of the rest of the toys in the playroom and just have this on most days! Very sturdy construction that handles the most enthusiastic play. I would highly recommend this :)
SARAH, VIC


Why Choose NooK
Australian Made and Owned!
Commercial grade fabrics

We use only the best fabrics that will stand the test of time!

Machine washable and easy to clean

Because accidents happen!

Durable construction

Built to last with double stitched seams and high-quality YKK zips.

GECA certified foam

Our foam is made in Australia to strict environmental standards.

Modular versatility

10 pieces with endless possibilities for playing, building and relaxing.

Zip-Together-Zip-Apart design

Our unique design provides added stability and versatility for builds.
Customer Reviews
Customer Reviews
Write a Review
Ask a Question
02/11/2023
Perfect crash pad and ultimate relaxing space
We got the lilypad in velvet and it is soooo soft and lush. Our 12 month old loves to jump off anything onto it, but he also just loves laying on it and relaxing (and he's previously never really "relaxed" on anything). I do think fabric choice matters - the velvety softness is what makes it so nice to land and lay on (for parents too!). I think the full size one is perfect for a landing pad - any smaller and he might bounce off.
Tegan

Australia
02/11/2023
Perfect crash pad and ultimate resting place
We got the lilypad in velvet and it is soooo soft and lush. Our 12mo loves to jump off anything onto it, but he also just loves laying on it and relaxing (and he's previously never really "relaxed" on anything). I do think fabric choice matters- the velvety softness is what makes it so nice to land and lay on.
Tegan

Australia
11/10/2023
Love it!!
Love! Love! Love the Lilypad. Miss 5 uses it to jump on, snuggle on, sleep on when she wants to be close to us and also uses it as a teddy bear school. Brilliant quality, just like our nook. Even my husband is a convert now!
Anonymous

Australia
19/09/2023
Little cloud of heaven
Everyone in our household loves and uses the lily pad.
Megan v.

Australia
05/09/2023
Best purchase ever
Seriously the best thing we've bought for the house in years, maybe only second to when we finally bought a dryer. So comfortable even visiting adults love sitting on it, if the kids aren't busy jumping in it. Super easy for big cuddles with two kids and makes feeding babies to sleep extra comfy.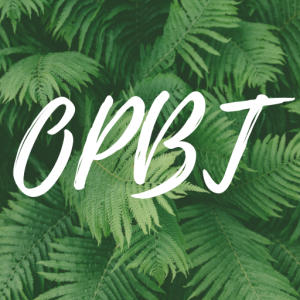 CD
Cate D.

Australia
02/09/2023
Such great quality
The fabric is such great quality. The kids live playing with their new lily pad
Amber B.

Australia
23/08/2023
Exceeded expectations
This has been a well loved item in our home. It is used multiple times a day for crashing, tumbling and lounging around.
Anonymous

Australia
14/08/2023
Loving it
Loved by everyone in our house and spot cleaning well
Anonymous

Australia
02/07/2023
Excellent
High quality, perfect for catching a jumping toddler!
Anonymous

Australia
21/06/2023
Happy kid
My child love the Lilly pad and it's used every day
Anonymous

Australia
20/06/2023
ABSOLUTELY FABULOUS
The Lilypad has given my son great confidence and supports regulation and sensory play. The quality is of a high standard and the size is so large it'll catch all the big leaps. It's so comfortable and big enough for adults to enjoy too!
Melissa A.

Australia
14/06/2023
Absolutely the best thing!
We have the nook and my boys absolutely love it. I bought the lilypad more for myself as I wanted a space to just relax. Now I see my son just jumping and using it as a crash pad.
Angelique S.

Australia
09/06/2023
Lily pad just adds to the adventures
We've just recently added the Lillypad to our Nook suite. And wow. The quality is phenomenal - this is nothing like a bean bag. It catches, protects, cushions and helps them challenge themselves, and is also the most comfortable, snuggly place to relax - even for an adult!! I was unsure of which colour and also whether to get 2 x juniors or 1 original so visited the store in Cromer. Think I fell in love with Nook again if that is even possible and the kids didn't want to leave.
Anita L.

Australia
25/05/2023
The absolute best
our crash mat gets used every single day! it stands the test of time with two young boys, and has been perfect for meeting their sensory needs. hands down the best purchase we have made
Angie H.

Australia
16/04/2023
I'm buying another one
Lily pad is amazing quality. Best beanbag for a kid with sensory needs. I'm going to get one for my 2 year old.
Anonymous

Australia
08/04/2023
Loving our lilipad
Super comfy. Good size for a three year olds crash pad. Easy to replump and shape. Nice size to cuddle up to read books too. Very welcome addition to our nook.
Anonymous

Australia