ALL OF OUR PRODUCTS ARE HANDMADE IN SYDNEY!
About Nest BookStore
Read, learn, explore… with the Nest BookStore
The best way to bring more reading into play every day! Clip on your Nest BookStore and keep your favourite books close at hand!
Make your Nest Play Sofa Frame the centre of rest and play with the Nest BookStore.
As a fantastic Clip-On extra to your Nook Nest, the Nest BookStore places reading fun at your fingertips!
Why choose the Nest BookStore?
Studies show that the best way to promote reading is to have books within easy reach at all times. By clipping on a Nest BookStore, you'll always have your favourite on hand and easily be able to incorporate them into daily play.
The Nest BookStore holds around 12 large format books or magazines. It clips easily onto one side of your NooK Nest, Nest Centre Chair or Nest Arm Chair. 
Made from FSC 12mm Birch Ply, the Nest BookStore is made to last.
Nest BookStore features

Australian made and owned
All Nest products and extras are handcrafted and made to order in Sydney.
Quality materials
We use only the best materials that will stand the test of time.
Easy to assemble
Build your Nest BookStore in just a minute… with no tools or tears required.
Modular versatility
Endless possibilities for playing, building and relaxing.
Nest BookStore Delivery
We ship our Nest Extras all over Australia with free shipping included!
All Nest Extras are made to order in Sydney and will be dispatched 1-2 weeks after you place your order.

Raw Birch
Questions from our community
This is an original and wonderful piece of children's furniture, with endless possibilities for play and imagination. It's the ultimate cubby! The playful design looks like fun, and the customer reviews point to the high-quality of My NooK. The product is simple and intuitive, well-made and showcases a great colour palette. It's a brilliant product for kids and parents alike. Well done.

GOOD DESIGN AWARDS JURY, AUSTRALIA
The kids love using the NooK to create their own worlds of play.....taking risks and pushing boundaries is so essential in childhood development and the NooK is a fantastic way to encourage this process.
DAISY TURNBULL, NSW
Best purchase ever! We love our nook. I was a bit hesitant due to the price but it is hands down the best baby/kid product we have ever bought. Both my children(7&1) love it. It's also handy when cousins or friends come over as we can split it into several chairs. The poster that comes with it is up on the wall in our playroom and it has provided lots of inspiration!
CASSANDRA, NSW
We have had our NooK for 11 days now! It has been used every single day by my daughter, the family daycare children and even us adults! We've made Cubby Houses, Beds, Throne fit for a Queen, a Car, a Digger (dad works on them), a Game area and soooo much more. This has encouraged us to get down on the 'ground' to play with the kids! Plus also makes a comfy area to lay and watch movies!
PHOEBE, QLD
What an amazing investment for anyone with young children! My 14 month old is obsessed with it!
KELLY, NSW
Nooks are sensory heaven - We ordered 2 x Nooks for our son who has ASD and multiple other diagnoses, and is very sensory driven. He really loves them! They are tactile, versatile and he can build them into whatever shapes or ways he wants to lie or hang out on every day! They've really made a difference to our lives, and his!
KOBI, NSW
Worth every penny!! Having the Nook has saved my sanity! My son can now use his wild imagination to create all kinds of fortresses with the Nook instead of our family couch haha. It's very comfortable for not only kids but adults too. And the quality is amazing, a simple spot clean gets those dirty little marks off.
RIA
Super fun for all the wildlings! I have 4 kids under 6 and they all love playing on, around and under our my nook pieces. To be honest, we really could get rid of the rest of the toys in the playroom and just have this on most days! Very sturdy construction that handles the most enthusiastic play. I would highly recommend this :)
SARAH, VIC


Why choose Nook
Australian Made and Owned!
Commercial grade fabrics

We use only the best fabrics that will stand the test of time!

Machine washable and easy to clean

Because accidents happen!

Durable construction

Built to last with double stitched seams and high-quality YKK zips.

GECA certified foam

Our foam is made in Australia to strict environmental standards.

Modular versatility

10 pieces with endless possibilities for playing, building and relaxing.

Zip-Together-Zip-Apart design

Our unique design provides added stability and versatility for builds.
Customer Reviews
Customer Reviews
Write a Review
Ask a Question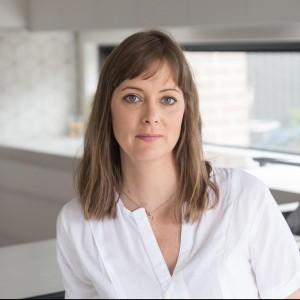 LL
05/03/2023
Lisa l.

Australia
Clever storage unit
The shelf was super easy to put together and created a fantastic way to display our in rotation picture books. Thank you for a great product!