ALL OF OUR PRODUCTS ARE HANDMADE IN SYDNEY!





















































































NooK
Every NooK purchased will provide one week of School Lunches for a disadvantaged child in Australia through

About NooK
Build, play, relax… with the NooK
The Original Australian Modular Play Sofa, the NooK is a stylish piece of furniture that's made for FUN. With 10 individual pieces, zero rules and endless possibilities, the NooK Play Sofa is imagination unlimited. One minute it's a sofa… the next it's an obstacle course… and then a cubby house. It morphs from a racing car to a digger and a ski chalet. And that's all before lunch time!

Ningaloo Reef - Ultra Weave Light Teal
Questions from our community
Our Fabrics
All the answers your need to choose which fabric is right for you!
Get Building
Promote independent, imaginative play or build as a family! Nooks also help to develop key learning and gross motor skills.
This is an original and wonderful piece of children's furniture, with endless possibilities for play and imagination. It's the ultimate cubby! The playful design looks like fun, and the customer reviews point to the high-quality of My NooK. The product is simple and intuitive, well-made and showcases a great colour palette. It's a brilliant product for kids and parents alike. Well done.

GOOD DESIGN AWARDS JURY, AUSTRALIA
The kids love using the NooK to create their own worlds of play.....taking risks and pushing boundaries is so essential in childhood development and the NooK is a fantastic way to encourage this process.
DAISY TURNBULL, NSW
Best purchase ever! We love our nook. I was a bit hesitant due to the price but it is hands down the best baby/kid product we have ever bought. Both my children(7&1) love it. It's also handy when cousins or friends come over as we can split it into several chairs. The poster that comes with it is up on the wall in our playroom and it has provided lots of inspiration!
CASSANDRA, NSW
We have had our NooK for 11 days now! It has been used every single day by my daughter, the family daycare children and even us adults! We've made Cubby Houses, Beds, Throne fit for a Queen, a Car, a Digger (dad works on them), a Game area and soooo much more. This has encouraged us to get down on the 'ground' to play with the kids! Plus also makes a comfy area to lay and watch movies!
PHOEBE, QLD
What an amazing investment for anyone with young children! My 14 month old is obsessed with it!
KELLY, NSW
Nooks are sensory heaven - We ordered 2 x Nooks for our son who has ASD and multiple other diagnoses, and is very sensory driven. He really loves them! They are tactile, versatile and he can build them into whatever shapes or ways he wants to lie or hang out on every day! They've really made a difference to our lives, and his!
KOBI, NSW
Worth every penny!! Having the Nook has saved my sanity! My son can now use his wild imagination to create all kinds of fortresses with the Nook instead of our family couch haha. It's very comfortable for not only kids but adults too. And the quality is amazing, a simple spot clean gets those dirty little marks off.
RIA
Super fun for all the wildlings! I have 4 kids under 6 and they all love playing on, around and under our my nook pieces. To be honest, we really could get rid of the rest of the toys in the playroom and just have this on most days! Very sturdy construction that handles the most enthusiastic play. I would highly recommend this :)
SARAH, VIC


Why Choose NooK
Australian Made and Owned!
Commercial grade fabrics

We use only the best fabrics that will stand the test of time!

Machine washable and easy to clean

Because accidents happen!

Durable construction

Built to last with double stitched seams and high-quality YKK zips.

GECA certified foam

Our foam is made in Australia to strict environmental standards.

Modular versatility

10 pieces with endless possibilities for playing, building and relaxing.

Zip-Together-Zip-Apart design

Our unique design provides added stability and versatility for builds.
Customer Reviews
Customer Reviews
Write a Review
Ask a Question
28/11/2023
Best investment yet.
Kids love the nook. Kids are 5 and 9 and build something new every day. They have started a tradition of building a fort to sleep in for Friday night movie nights. So good!
Anonymous

Australia
28/11/2023
Amazing and efficient customer service
Theresa

Australia
27/11/2023
Wish I purchased years ago
Wow. We are a Neuro-spicy household of 4 kids and myself. I wish we came across NOOK years ago. We use this as our everyday couch now and could never go back to a 'Normal' couch. The creativity and team work, negotiation and proud moment of finished builds has left me speechless. The way we can cuddle up in comfort all sitting in our own comfortable unique position makes movie time so much better. Great communication from the company and outstanding quality. I am so impressed
Queenie G.

Australia
27/11/2023
Present
I actually bought this for my great nephew for Christmas. It hasn't been opened yet but when it is out together he will get lots of enjoyment from it
Pat

Australia
25/11/2023
Best kids couch ever
We absolutely LOVE our Nook. Worth every cent. Sturdy, beautiful colour, great fabric and we get so much use out of it as a family, reading stories together and playing together with our imaginations. We purchased ours after two of our mother's group friends got one and we couldn't resist getting our own. We also love supporting Australian businesses. Don't hesitate, get one!
Katie

Australia
25/11/2023
Amazing
I ordered the Nook to replace the feeding chair in my son's room when our second baby arrived so we had something to read books on. It's been a week and my son (2.5 yrs) has played with the Nook continuously. Such a good buy. I got the Byron bay colour and it's more grey than beige, but still nice.
Grace G.

Australia
22/11/2023
Haspy customer
Very accommodating. We Requested the pieces to be sent in time for a birthday and they managed to get them to us on time. So delighted as these pieces were added to the collection that has been very happily and continuously use for over two years.
Cheryl G.

Australia
15/11/2023
Best investment ever!
We got our Nook sofa at the start of the pandemic and it has been hands down the best investment for our kids' play! We keep saying we're happy with our set, but the Nook team keep coming up with all these good ideas and add ons so our collection has slowly grown over the years. Our kids use/play with our Nook in one form or another daily from lounging on the Lilypad Jr to building ambulances with the Nook and add ons for their stuffed animals. It is so magical to see their imaginative play come to life with the help of the Nook. It's been about 4 years now and the play ideas are still going strong!
Amy

Australia
15/11/2023
Instant favourite
Beyond its aesthetic charm, our Nook has become an instant favorite for my little son. Its design is both playful and functional, offering a safe and comfortable space for him to play, lounge, and explore. The size is just perfect for his little adventures, and the material is soft yet durable – a crucial combination for active toddlers.
Anonymous

Australia
13/11/2023
Nook saved my sanity!
We are so happy with our Nook! It has stopped the kids pulling all the cushions and blankets from all the sofas and beds to build forts. Plus it looks so good I'm happy to leave it out in our living.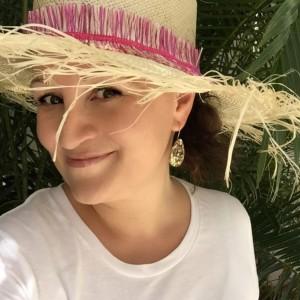 HL
Hayley L.

Australia
12/11/2023
So much fun!
Our nearly 2 year old has had so much fun with her Nook couch - she loves being able to crawl up and "read" her books on her own little couch. And turning it into a slide/cubby house/tower has been a life saver for some active play on rainy days, or when we just need to burn some energy before bed. We loved going to the Sydney factory to pick out a colour and it was amazing to see the everything being made locally. Would definitely recommend to all families!
Anonymous

Australia
03/11/2023
Love the product but not the shipping process
I received the couch last Friday so we have had it for a full week, the product is amazing and I can see this will be something the family uses for a very long time or until the kids **** the couch :p however my experience with the shipping process was painful and really not enjoyable and nearly made me consider a different couch option. When I made the order online it tried to charge me double the shipping fee to deliver to my address which was considered 'rural' as I am a stay at home mum and my partner works from home I was made to select another address which meant I was inconveniencing someone else, I put down a work address of my sister in law and when the item was being delivered I was told the delivery driver can't find the address and if I wanted to ship it to another address, which I then asked to send it directly to myself… this ended up being shipped to Myself without any additional cost but ended up being a huge hassle.
Anonymous

Australia
We're so sorry that shipping to remote NT is so expensive for our three large boxes - we actually subsidise this heavily to even make it possible! We're committed to trying to ship our NooKs across the whole of Australia which does mean a remote rural surcharge is essential. We're so happy you love your NooK!
01/11/2023
The best buy ever!!!!
My kids happier than ever before Soo good to see the imagination taking form!!! Lovely
Tupi S.

Australia
31/10/2023
Highly recommend!!
From purchase to delivery we had a fantastic experience. I was moving into my new house and needed my Nook to arrive just after move in date. After ordering I got in touch with the customer service team and they organized this promptly and were great to deal with. The Nook is a PERFECT addition to our kids leisure area and I couldn't be happier with the quality of the product. My 6 and 2 year old think it amazing and haven't stopped playing on it!
Cassie

Australia
31/10/2023
So many ideas... so little time!
Absolutely brilliant buy for our two and a half year old! He loves jumping and smashing so this couch has been amazing! The amount of build ideas and possibilities are fantastic. Trying to keep up with him has been very tiring for mammy and daddy too so everyone is sleeping at night!!! Absolutely love it. Highly recommend!
Anni K.

Australia
31/10/2023
Beautiful Product +++
Beautiful Product +++ Highly recommend for customer service;
Jodie

Australia